Who's hot on the UK Scene?
Kris Travis, Tommy Idol, Wade Barrett, Sheamus & more!

Kris Travis & Martin Kirby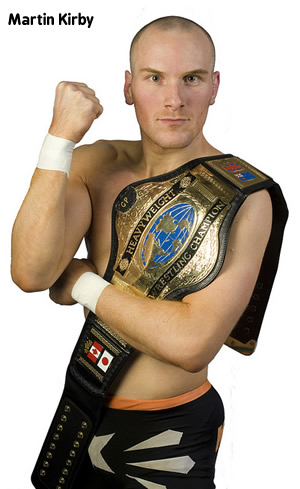 One of the hottest names in UK wrestling at the moment has to be Kris Travis, the newly crowned UK Wrestling Television Champion. Formerly IPW Tag Team Champion in Project Ego alongside his co star, Martin Kirby, Kris has a reputation even amongst his fellow wrestlers as being one of the most exciting wrestlers on the UK wrestling scene today.
With a reputation for mood swings and volatility in his personality and his performance, Kris is not the most consistent of wrestlers, but he always manages to pull out the performance he needs when the occasion arises and has used his massive ego and unfaltering belief in himself to make sure he reaches the top.
Kris now has his sights set on the UK wrestling title, but with an inconsistent performance and an unreliable temperament, is he going to be able to keep his crown and go on to bigger and better things? At 6′2″and 200 lbs, Kris definitely has the power to go all the way to the top. He has the charm and looks to win over any audience and is sure to remain popular for some time, but there are new names biting at his heels just waiting for a chance at the big time and they won't let anything stand in their way.
Tommy Idol
One such adversary is Tommy Idol and someone who has beaten Kris Travis in their last two matches - one of which was the opening match for Kris at this years' UK Wrestling TV Championship. Though it should have been an easy win for Kris, Tommy turned out to be the more focussed wrestler on the day and came away with a victory, even if Kris ultimately came away with the title.
Sheamus
When it comes to the UK's greatest wrestlers at the moment, we have to shout out to Sheamus, the bleached skinned, red headed Irish champion who has the aggression and manner to match his fierce Celtic Irish roots. Drawing on Celtic mythology for his strength and power, Sheamus has his own emblem which combines a traditional cross with a Celtic war sword to represent his "indigenous origins with a hybrid of warrior strength matched with a strong ethical centre."
Now representing the UK and Ireland in the SmackDown brand, Sheamus won the United States Championship in 2011 before losing it back to Kofi Kingston in a Table Match at Extreme Rules. Since then he has competed for the World Heavyweight Championship, only loosing out due to some very questionable refereeing and has enjoyed a 12 match winning streak culminating in taking the title at the 2012 Royal Rumble and is now looking forward to meeting Daniel Bryan at Wrestlemania to continue his reign of glory.
Wade Barrett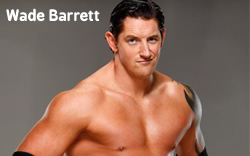 And we can't talk about today's UK wrestling scene without mentioning Wade Barrett. With an impressive claim as 'top heel', Barrett was voted most hated wrestler by the WWE. He has taken out most of the WWE roster over the last few years but has more recently hit a less than successful record that he needs to change if he is going to stay at the top.
But, with the Intercontinental belt still round his waste and a character that fans across the globe love to hate, this is one wrestler that we won't be writing off just yet.